REMIX COMPETITION: Panic Girl "Midnight"
Posted by admin • 03/18/2010 • 11:38 am • Comments (3)
.shadybrain and audioporncentral.com proudly present:
PANIC GIRL "MIDNIGHT" REMIX COMPETITION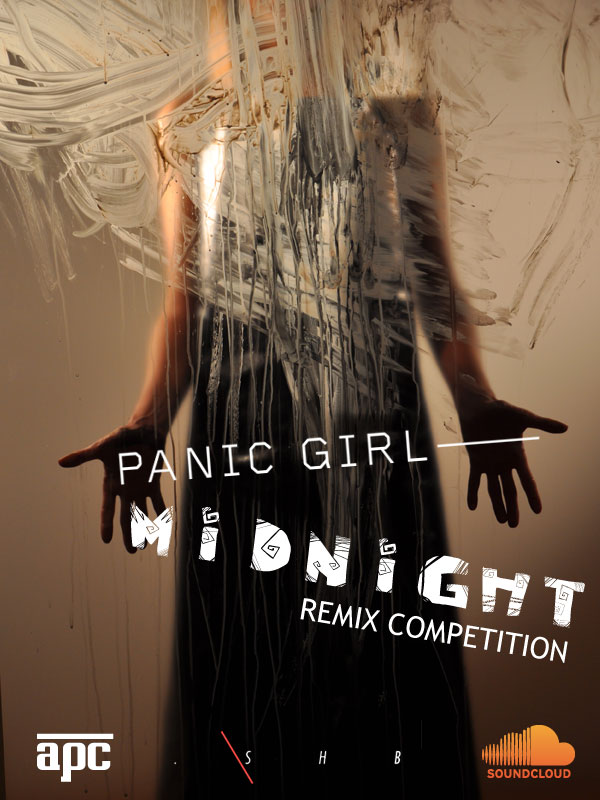 This is your chance to prove your production skills and showcase them
to the world! shadybrain and audioporncentral.com are calling all producers to remix Panic Girl's "Midnight", the intro tune of her recently published "Burn And Rise" EP.
The winner's tune will be released on the digital version of the official "Burn And Rise - The Remixes" EP which will also feature top-notch artists like dBridge, Phace, Duo Infernale, as well as Skyence.
Here are the rules:
1. The remixes can be any genre but must be original (no mashups)
2. All remixes must be submitted to our remix competition soundcloud group (link below)
3. Deadline for all participants is April, 28th 2010
4. The winner will be chosen by Panic Girl, shadybrain, and Simon Iddol (APC)
We wish you good luck!!! And of course, don't forget to FOLLOW shadybrain on soundcloud anyway...
Download the original tune and all samples / stems:
Panic Girl Remix Competition by shadybrain
Submit your remix to the Panic Girl Remix Competition Group:
Listen to other remixes posted in the group:
Panic Girl "Midnight" Remix Competition
The competition is brought to you in teamwork with: