INTERVIEW: A word with Troels Knudsen aka Pyro
Posted by admin • 12/04/2009 • 09:59 pm • Comments (2)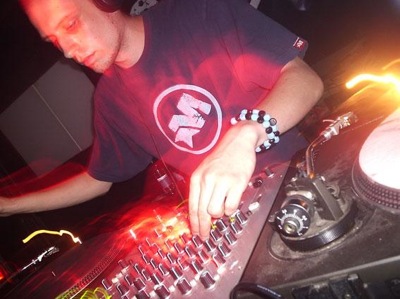 Most of you will know Troels under his alias Pyro as he is one of the most successful Drum and Bass artists to emerge out of Scandinavia. He was co-founder and label manager of Nerve Recordings, played countless gigs from small clubs to the Roskilde festival, and released numerous tunes on different labels. Also, he was one of the pioneers of so called Techno-Drum and Bass, pushing stylistic boundaries with his very unique style. Without a doubt Troels' "new" musical career under his real name Troels Knudsen will soon get some spotlight, too, as he got busy with producing flawless Techhouse. He has been with shadybrain since the establishment of the label in 2004 and now returns with his 4/4 debut, the "7down EP". Time for us to sit down with him to talk about Drum and Bass, Techno, and his future plans.

When did you start to produce music and what did inspire you?
I started making music at 14, back then it was cheesy eurodance and happy hardcore, but generally I've always been attracted to music with a lot of energy and have listened to stuff across the board.
You come from Copenhagen. Please tell us more about the city and the electronic music scene.
Copenhagen is a very busy place now as far as electronic music goes. It's not Berlin or anything but house, dubstep, tech house and minimal get a good deal of attention and there are so many events now that it's getting a bit crowded. There's never been much of a tolerance for harder styles, which is a bit frustrating, but you can find almost anything here if you look hard enough.
You have been involved in Drum and Bass since a long time. What would you rate as your biggest successes?
Its hard to point out specific moments, but I know a lot of people heard of me because my 'End of an Era' track that Pendulum used to play. Also my ghost in the shell bootleg 'ghost whisper' and recently my collaboration 'antharas' with Kantyze & Proket on Obscene recordings.
How do you see the state of the Drum and Bass scene right now?
Musically I'm much more into it then I have been for a long time. There's a more mature vibe coming through at the moment, where previously I was getting frustrated with trends that seemed to aim at much younger crowds, which is part of why I've been going to other styles.
Where do you think is it going? Both, stylewise and economical?
The financial side of drum'n'bass is not doing all that great atm, but i guess that's the same with all music right now. I think something needs to change drastically before things get better. Musically i think its pretty healthy, there's something for everyone pretty much. I just wish people would stop compressing their tunes to hell and back :(
These days, you are releasing your first Techno tunes. Did you switch styles or is this just a sidekick?
It's hard to say at the moment. I dont think I'll ever stop doing dnb (not for a long time at least) but I do want to make more space for other styles and techno is getting a lot of it at the moment. This EP came into being kind of by accident and I've taken a very different and more relaxed approach to it then my dnb, which has been very refreshing.
Which artists do you favor in the Techno scene and how do you describe your own style?
I generally think its all good in techno right now. There are really good producers all over the spectrum. I loooove detroit techno artists like Jeff Mills and Robert Hood right now, but also have a big soft spot for people like Stephan Bodzin and Huntermann, also very infatuated with the sound coming out of Ostgut Ton. For the harder stuff I really dig Radial, Exium, Bas Mooy, Grovskopa, Surgeon and gritty stuff like that. I dont really think I've totally shaped my sound yet. I'm planning to use another alias for more progressive techno (probably Ctrls) and I'll be doing more musical, and i guess more accessible, stuff under my real name.
You are one of the inventors of so called techno-dnb. Do you think techno and dnb have much in common?
That's a difficult question because drum'n'bass changed so much. I think drum'n'bass as we know it today is very techno influenced. I know a lot of the first drum'n'bass producers took inspiration from the detroit styles but i still the uk hardcore/rave influence has stayed the dominant one. If you were to generalise I think that principally they have very little in common at the moment. Techno (the way i see it) is more about being groovy and hypnotic and drum'n'bass takes a more energetic approach. They're both very versatile genres so I guess that's the closest thing to an answer I can give.
What gear do you use for production?
I use a pc running ableton live and feeding a pair of adam p33a. I generally stick to the live plugins and i use a lot of freeware, but am also a big fan of synths like Sylenth1 and Surge and plugins from companies like sonalksis, voxengo and psp.
You have been producing tunes for shadybrain since day one. How do you see the label and it's vision?
Shadybrain was the first serious MP3 label that I knew of. It struck me as a very forward thinking attitude so I was in. I think overall it's a label with very serious business and quality control ethics so I'm happy to be involved.
What can we expect from you in the future?
Lots of stuff in the works! Definitely a lot more techno and general 4/4. I've got a deep/chicago house project called Bodytrak and we just got signed to an established label so I'll be busy doing that for a while. As mentioned earlier there's my fiercer techo alias, Ctrls, and I'm just finnishing off the first tunes for that. Drum'n'bass wise I've got a lot of releases coming up inc an ep on Digital Venom, 12s on Venom Inc and KSS Black (with a Sect collab), the earlier mentioned Obscene release and a remix i'm very excited about (watch this space). Finally I've teamed up with Peter Candy (of legendary psytrance outfit koxbox) and we're preparing a project called Trope which will be more live PA orientated. Basically my brain's about to explode haha.
Also Check:
Troels Knudsen "7down EP" - SHBDT002 + FREE TUNE