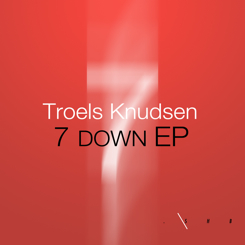 7 Down EP
SHBDT002
Techno
12/03/2009
Use
to stream tracks
Buy full release
FREE EXTRA TUNE:
Troels Knudsen - External Self (Click to Download)
If you prefer other stores check one of the following:
Product Description: Danish producer Troels Knudsen is involved into the electronic music scene for a long time. As Drum and Bass producers he has released countless tunes under the alias Pyro. He also is involved in shadybrain since day one. With his Techno-Debut, the "7 Down EP" he returns and proves, that his abilities in the production of deep and funky Techhouse are at least equal with his Drum and Bass qualifications. The EP shows versatile skilss in both, deep technoid and minimal styles as well as in funky house vibes.